Lerøy Seafood Netherlands strives for the optimal balance between quality and price.
We strongly believe that a positive change in the food industry is only achievable via positive trust. Trust we build in our house of quality via different pillars: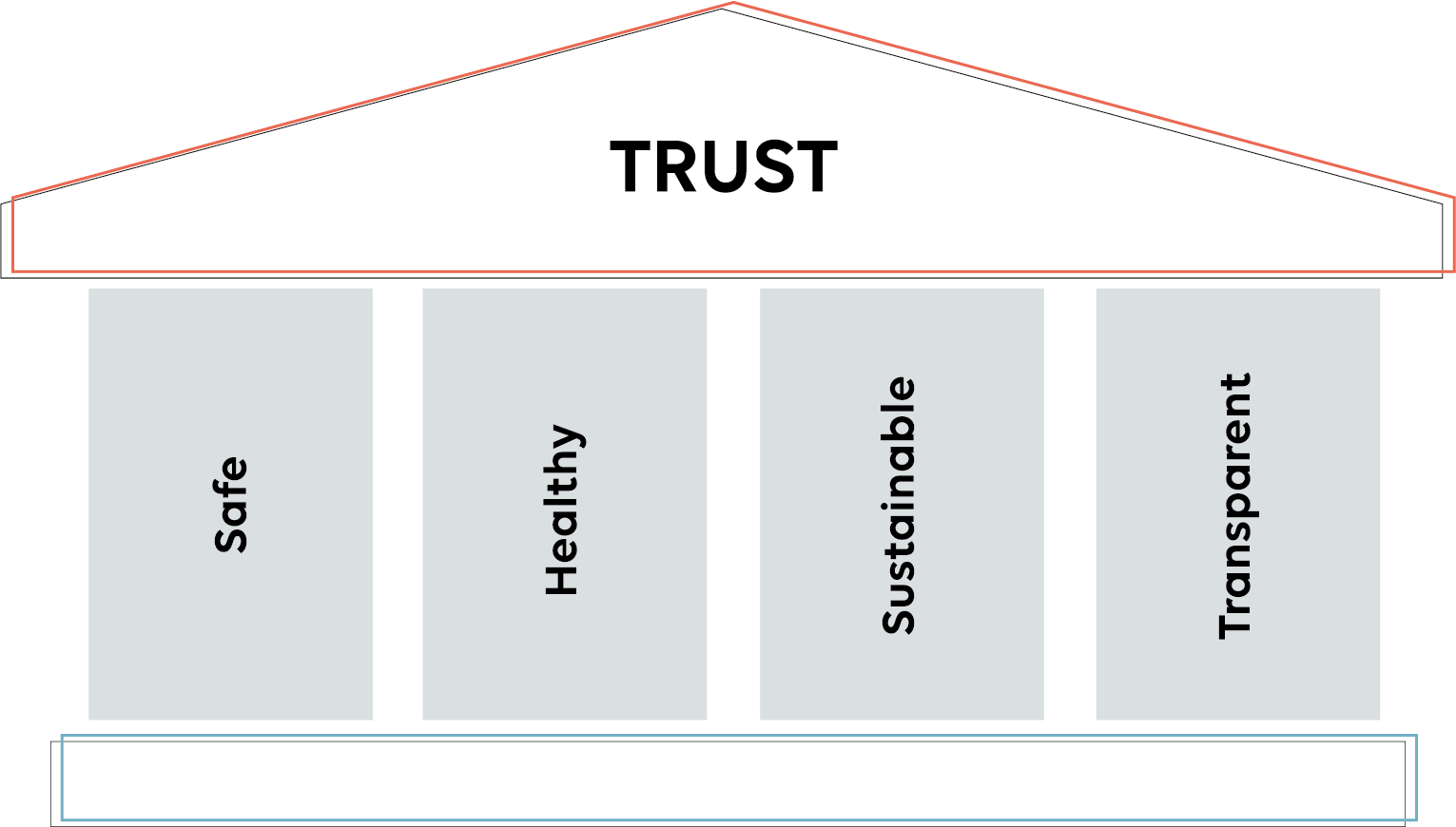 The quality department within Lerøy Seafood Netherlands interacts with all four pillars: the products should not only be safe but also healthy and sustainable. Within the area of sustainability Lerøy offers a whole integrated supply chain from fish egg to the final product. All information from farms, slaughterhouses and processing is available with a unique transparency. Where normally transparency goes 1 step backwards in the supply chain we are able to give an insight deeper in the supply chain.
Of course, food safety is priority number one without concessions. Allergenic, chemical, physical and microbiological food safety is fully under control, with a unique sampling and testing protocol ensured and rewarded by IFS on a higher level.